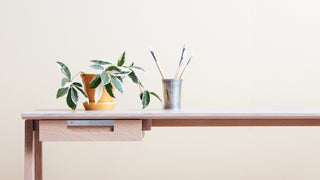 Durability lasts the longest
More than 20 years ago, GAD started with the idea of ​​furniture that can change the world. Furniture without shortcuts that not only lasts through life's journey, but is also passed down from generation to generation. For 20 years, our customers have shown us that we are not the only ones who believe in timeless design and sustainability.
That is why we continue to manufacture honest furniture in solid material in our carpentry workshop on Gotland. Because sustainability is really important and because honesty lasts the longest. We at GAD manufacture furniture the way it was done in the past. We combine design with a Gotland feel, genuine natural materials and genuine craftsmanship.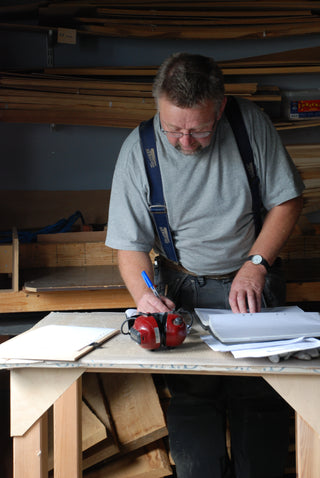 All furniture is produced in the own carpentry workshop in Hemse on Gotland. Some of Sweden's most skilled cabinetmakers work here, and their work is imbued with traditional furniture craftsmanship with proven and durable techniques such as galvanizing, through tenons and phase-ground joints.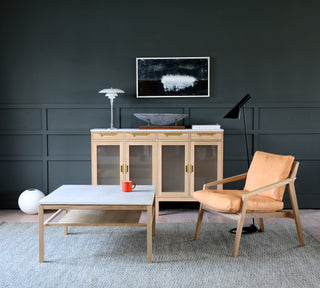 The concept of sustainability ranks highly with us, not least in our material choices. We mainly use solid oak and birch, which is supplemented with Gotland limestone from Burgsvik, lambskin from the island's farms, black granite, steel and glass. The surface treatment is always environmentally friendly, we like to use oil but can also offer water-based varnishes and paint.