Klinte möbelsystem är en serie nätta förvaringsmöbler som kännetecknas av vår kärlek till massivt trä och finsnickeri. 
G.A.Ds formgivare Kristian Eriksson har ett tidlöst och stilrent formspråk som framhäver finsnickeriets vackra lösningar och naturmaterialens egenskaper.
Utöver att vara vackra detaljer ger finsnickeriets lösningar mycket robusta och tåliga konstruktioner.
G.A.D arbetar uteslutande med massiva naturmaterial och naturliga ytbehandlingar vilket ger den oerhörda fördelen att möblerna lätt kan underhållas, vårdas och renoveras. Och vid behov återställas till nyskick, flera gånger om.
Klinte möbelsystem erbjuder både effektiv och vacker förvaring som pryder sin plats i hemmets alla rum.
Möbelsystemet erbjuder såväl färdiga standardmodeller som möjligheten för dig att skapa din alldeles egna Klintemöbel i vår konfigurator.
Nedan kan du också bläddra i Klintebroschyren för att få inspiration och idéer kring förvaring.
G.A.D tillverkar samtliga möbler i Sverige.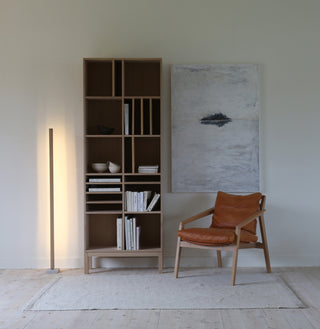 Möbelkatalog
Bläddra gärna i vår katalog för Klinte möbelsystem.
Klinte configurator
For those of you who want to create your very own Klinte in our flexible modular system, a digital configurator is available to facilitate the design of your furniture.

In the configurator, you choose the size, wood type, surface treatment, legs, top plate and doors. When you're done, you can print a document as a PDF with all the information and prices.
You can print the document and take it to the nearest GAD store or dealer when you place your order.
Unique products from the modular system that are created in the configurator cannot therefore be ordered via the website, but only via a store or retailer.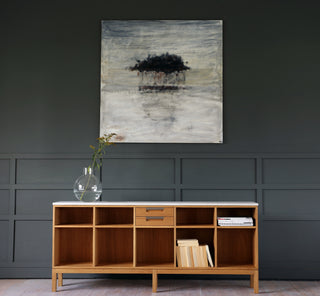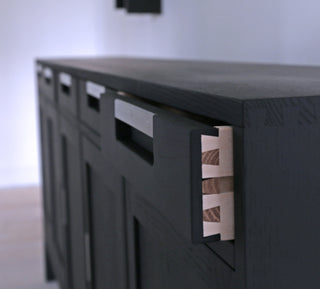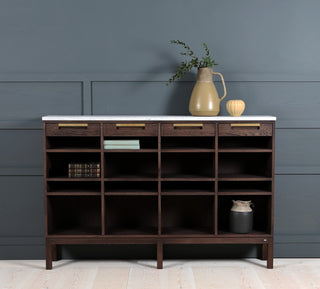 What suits you?
Wood or slab? Legs in brass, or perhaps wood? In our flexible modular system, you create an individual piece of furniture by choosing the size, wood type, surface treatment, legs, top plate and doors that suit your needs. Try building your own furniture in our configurator above.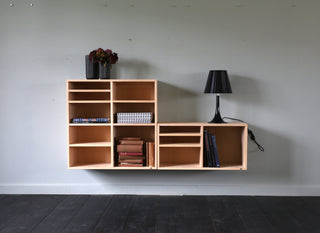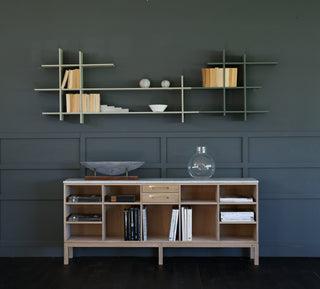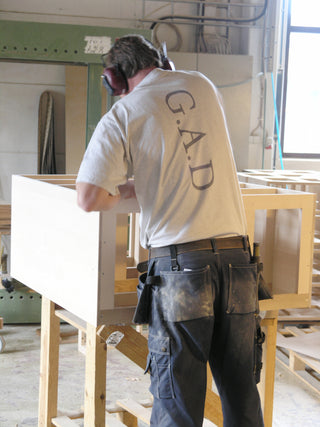 "My ambition is to create beautiful and well-made furniture in solid materials, as far away from wear and tear as possible. A traditional Swedish furniture craft with proven and durable techniques that allow the furniture to live for a long time, generation after generation."